Need help with that sexual spark?
Need help with that sexual spark?
January 14, 2014
Comments Off

on Need help with that sexual spark?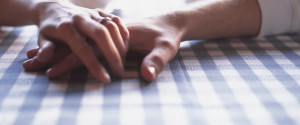 Sexless marriage is a complaint I get often from clients. While sometimes, in case of illness or injury, a complete sexual experience is not possible in marriage, it is always best to have whatever sexual experience is available to the couple. Marriage without sex is wide-open to temptation. Don't kid yourselves that you can be "best friends� and your marriage will last. Sooner or later, temptation will arise, either from a partner's co-worker, another member of the church choir (this happens a lot) or a neighbor. The drive to have sex is powerful, and it will be satisfied, one way or another.



Love and sex are like the roots that feed the tree. To keep that vital energy going, and the sap rising, you need to provide something new and interesting. Seduction can be as simple as causing your partner to ask what you've been doing that has you so energized and interested. When you're enthusiastic, you're seductive — it's the most attractive we can be.



Relationships continue to develop in stages, even after the honeymoon is over. Most of us are familiar only with the early stages: meeting, dating, courtship and commitment. Some have experienced moving in, marriage and the honeymoon phase, where everything is brand new and wonderful. This is what the romantic songs and movies are all about, and it has become what people call "being in love." Extending the honeymoon phase indefinitely is what people fantasize about as "happily ever after." However, when the all-absorbing process of planning a wedding and honeymoon is over and the couple comes home to chores, work, money issues, etc., post-honeymoon shock can set in. Real life is not as romantic as the courtship, wedding and honeymoon, but the real work of developing a great marriage begins now.



Because many people have not had lasting relationships of their own, they have no experience or models of the later stages: the development of intimacy and settled partnership phases.
Popular belief is that the quickest route to a dead sex life is via the alter, yet, statistically, marriage is actually the route to the best sex ever — provided that a couple can grow beyond the expectations most enter marriage with.
Most couples enter marriage with the expectation of the excitement found in novelty (And the hormone rush that comes with it) continuing forever. But it's got a 18mo shelf life at best. Successful couples learn how to give up on false hopes like that in favor of building a repertoire of experiences that can be continually varied and enjoyed.
This author provides a very decent check-list to start from.